Cruise. Ride. Explore. Discover.
Rusk County is known as the land of four rivers, but it's also the land of four-wheelers!
There are hundreds of miles of ATV trails to explore in Rusk County – from logging roads, to county forests and along river banks.
So gas up your four-wheelers, hook up the trailer and we'll take care of the rest!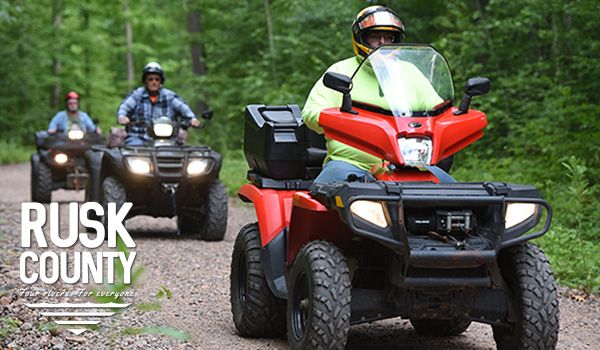 Enter to win a night's stay in Rusk County plus $250 in Ladysmith Chamber Bucks so you can fuel up and explore the area on us!