Geocaching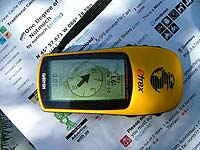 Explore Rusk County by Geocaching!
Rusk County is the perfect geocaching destination, offering great scenery and dozens of caches. For those who have never geocached before, the area is the perfect place to learn how. All you need is a GPS unit, cache coordinates and away you go. Geocaching is a great way for people of all ages to have fun together in the outdoors.
Check out these websites to learn more about geocaching:
www.geocaching.com
www.wi-geocaching.com

Businesses
Rusk County Visitors Center
205 W. 9th St. S., Ladysmith (Hwy. 27)
715.532.2642 or 800.535.RUSK - info@ruskcountywi.com

GPS units are available for rent at the Visitors Center. Swag for geocaching also occasionally available. Rusk County geocoins available for sale. Visitors Center also offers free Wifi so you can search out geocache locations and log your finds.
---
1.800.535.RUSK
Powered by